KPIs are the heartbeat of many organizations, and are often a key talking-point in meetings as well as the basis of their goals. Because of that, we have built support for tracking KPIs directly into Topicflow.
You can start by defining your organizations KPIs on the KPIs page. Once they're defined, if you just want to experiment you can manually add "measurements". But we also support automating that process via integration like Google Sheets, Zapier or Webhooks.
Once your KPIs are defined and have measurements, you can view them on the KPIs dashboard. The dashboard allows you to roll-up the measurements by day, week or month (and for each KPI, you can define how that roll-up works). Or, you can insert your KPIs into your meeting agendas by typing / and choose either KPI or KPI Group (KPIs can be grouped for ease of reference in meetings)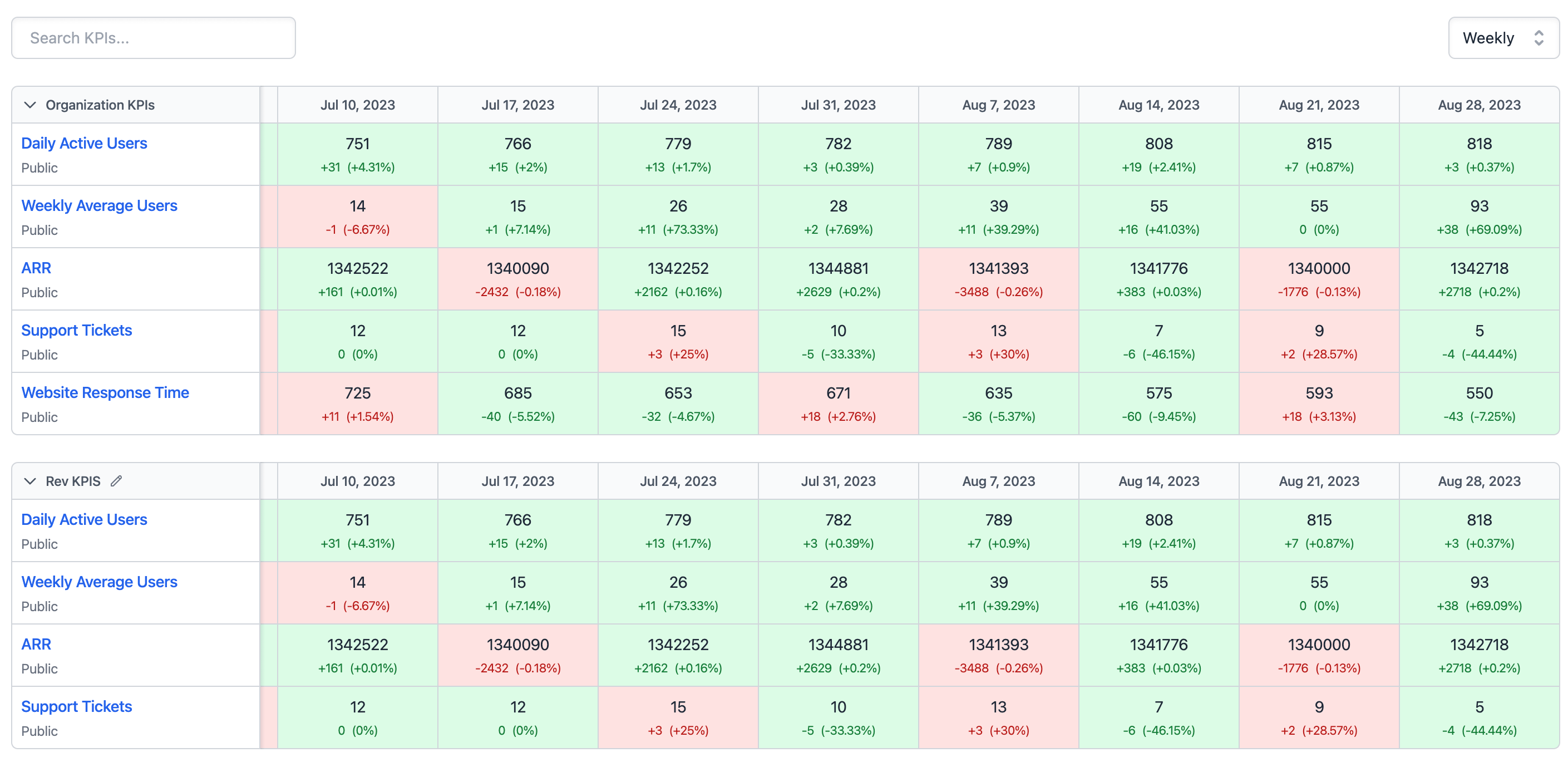 You can also use KPIs to automatically set the current value of your key results in your goals. Often, the desired outcome of goals is to move a specific KPI forward. So, rather than needing to manually update your goal progress, Topicflow can take care of that for you.
We hope you enjoy using this new feature, and look forward to receiving any feedback that you may have.
Bug Fixes & Improvements
We added a new goal type for tracking Career goals
Improved the display of action items, goals, decisions, etc.. on mobile devices
Fixed a bug with @mentions, and allow the @mention search to work in action items, decisions, etc..
Improved the comment notification emails